(selection)
---

mark left (2019)
aluminiumpoint and silverpoint on paper. 50 x 70 cm.

---

all I need now is a record player and an audience (2019)
aluminium on paper, tissues hardened in ink. 30 cm ø

---

colourblindness test cock up (2019)
bismuth-, gold- & silverpoint on grounded plastic sphere. 18 cm ø.

---

she/her (2019)
silverpoint on wooden panel, ø 39cm
---

hens and cocks (2019)
metalpoint (silverpoint) on paper, coloured ground, 26 cm ø

---

habitat(s) (2019)
silverpoint on paper, ø 40cm
---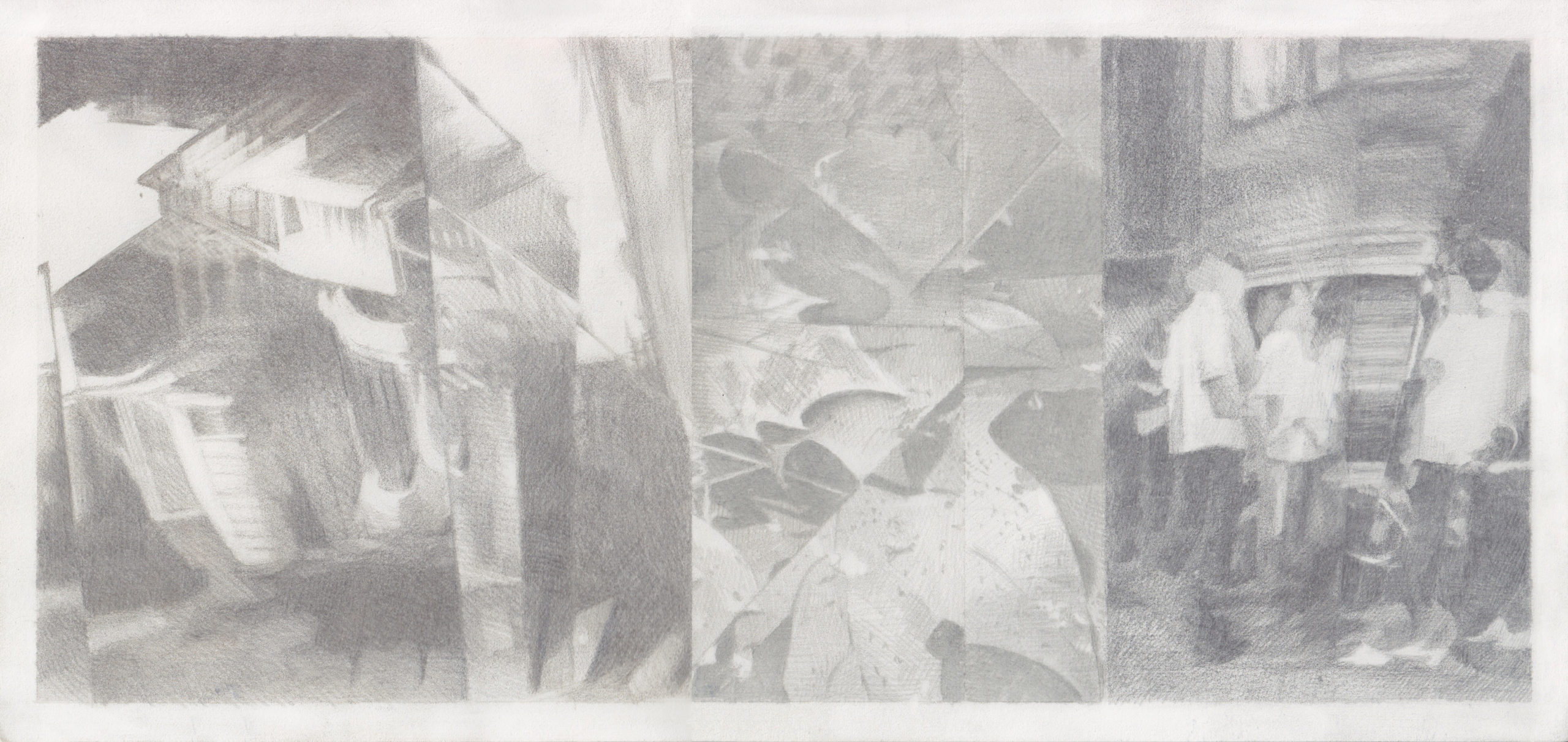 phenotype fragments
2019, metalpoint (gold-, silver- and aluminum-) on paper, h16xb36cm
---

unsettling forward 1 – 5
2019, metalpoint on paper:
5) copperwire and 24ct gold, h30 x b40 cm
4) 999-silver, h20 x b27 cm
3) 999-silver, h13 x b17 cm
2) aluminium, h11 x b8 cm
1) aluminium, h5 x b7 cm
---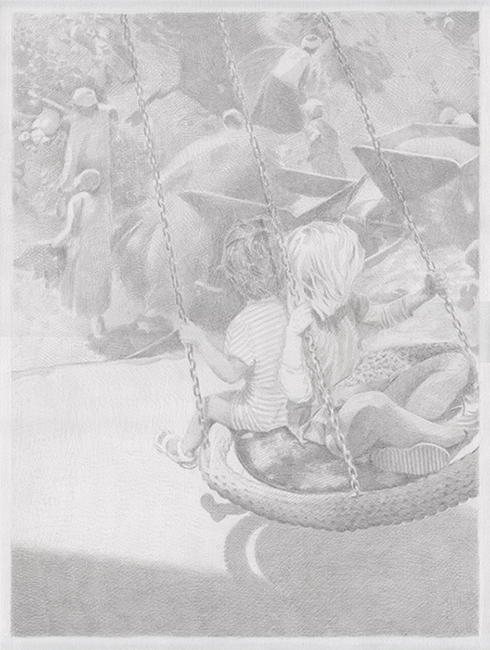 disputed thurible
2019, metalpoint (copper and 24ct-gold) on paper, 30x40cm

---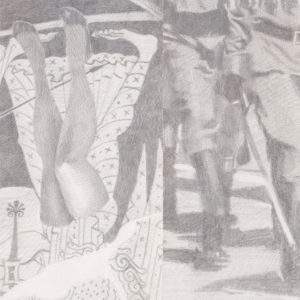 Beinraum
2019, metalpoint (silverpoint) on paper, 19x19cm (*sold)
---

rocks don't regurgitate
2019, metalpoint (gold-, silver- and aluminum-) on paper, 19x19cm
---

saturday night smoke aroma
2018, silverpoint on paper, h30xb40cm (*sold)

---

leafy schism
2018, silverpoint on paper, 19x19cm
---

breaking wave
2018, silverpoint on paper, 19x19cm (*sold)

---

bottomless pit
2018, silverpoint on paper, 15x15cm (*sold)

---

supporting distortion
2018, silverpoint on paper, 19x19cm
---

where the week ends
2018, silverpoint on paper (with hole), 15x15cm (*sold)
---

faces of advancement
2018, silverpoint on paper, h30xb40cm
now available at GalleryViewer
---

cardboard box
2018, silverpoint on paper, h40xb30cm
now available at GalleryViewer
---

reflection on separation
2018, silverpoint on paper, 40x30cm
now available at GalleryViewer
---


off-grid creek crossing
2018, silverpoint on paper, 30x30cm
now available at GalleryViewer
---

1) immer gerade aus! (*sold)
2) immer gerade aus?  (*sold)
3) immer gerade aus…
4) nimmer gerade aus. (*sold)
each: 2018, silverpoint on paper, 8x8cm
---

meine Hütte, die Du nicht gebaut
2017, silverpoint on paper, 30x41cm
now available at GalleryViewer
---

whatever last fall's flags
2017, silverpoint on paper, 30x30cm
---

paved in gold alright
2017, silverpoint on paper, 37x52cm
---

the raft
2017, silverpoint and charcoal on paper, 37x54cm
---

only where you've stood, you've really been
2017, silverpoint on paper, 36x16cm
---

beached mobility scooter
2017, silverpoint on paper, 46x68cm
---

trying to haul giant grapes on the edge of a flooded birch forest
2017, silverpoint on paper, 36x16cm
---

opposing windows
2017, silverpoint on paper, 12x12cm
---

bezoar
2016, silverpoint on paper, 36x16cm
---

rubble into bread (and back)
2016, silverpoint on paper, 36x16cm
---

on
2016, silverpoint on paper, 36x16cm (*sold)
---

nonetheless: no snake
2016, silverpoint on paper, 36x16cm (*sold)
---

blades of grass
2016, silverpoint on paper, 16x36cm (*sold)
---

gives takes gives takes
2016, silverpoint on paper, 36x16cm
---

cookie cathedral
2016, silverpoint on paper, 47x62cm (*sold)
---

drifter dreaming
2015, silverpoint on paper, 47x59cm
---

direction and feeding ground of limitation
2015, washed ink on paper, 39x43cm
---

fumbling with the noose
2015, silverpoint on paper, 16x33cm
---

they're all the same
2015, carbon ink on paper, 31x36cm
---

karma?
2015, silverpoint on paper, 31x25cm
---

no solitary rock
2015, silverpoint on paper, 29x32cm
---

the flux of reach (hand)
2014, graphite on paper, 38x38cm
---

Charon's booty
2014, graphite on paper, 75x60cm (*sold)